About the Club

Basingstoke Ramblers Club started in 1965 when Roy Dilliway placed an advert in a local newspaper inviting any like-minded walkers to join him on rambles. A few people responded and the club was formed. Over 50 years later the club is still going strong and currently boasts over 150 members of varying ages and abilities. Walks are well attended, friendly and new members are always very welcome.
There are two organised walks regularly every week throughout the year on Sunday and Wednesday. In the summer months there are sometimes local walks on Tuesday evenings as well, so everyone can find a walk that suits them. Walks typically start within a 40-minute drive of Basingstoke. The Leader of the walk will have planned and already done the walk beforehand and will know the way; there will also be a back marker to ensure nobody gets left behind and all gates are left shut, so you can just relax and enjoy the walk in friendly company.
There are also organised walking events such as Coach Walks, Summer Breaks and Christmas Breaks, as well as social events such as Summer Picnics and Christmas Lunches, and much more.
To find out more about the Club, please browse through our website. Take a look at the Current Walks page, and if you'd like to try one of the walks, please contact [email protected] for details.
We look forward to meeting you.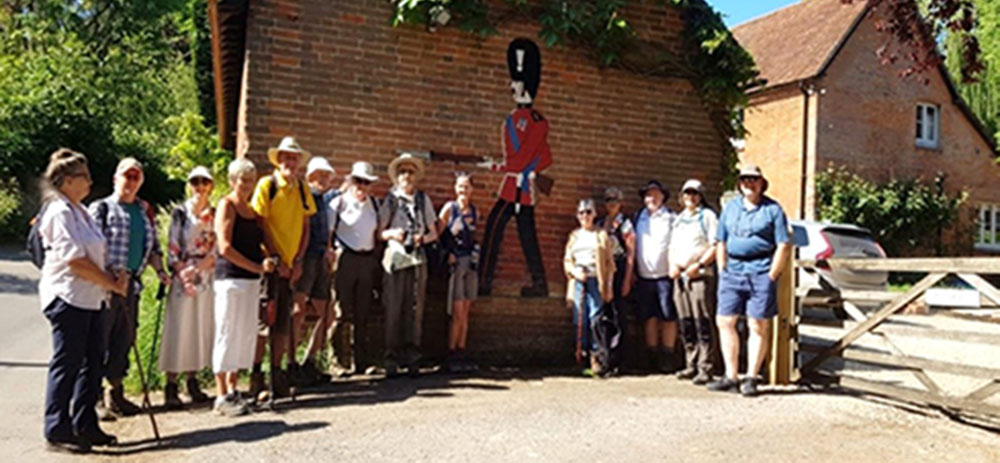 To view an article about Basingstoke Ramblers Club which appeared in Hampshire Times in March 2012, click HERE.